2020 Early Bestball and Trade Targets - 1/30/2020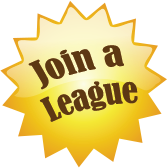 January 30, 2020
by Matthew Hill
The ADP spikes are coming.
Each year there are dozens of players whose ADP charts consist of a mostly steady, continuous climb from a likely underrated target to potentially overvalued over the course of an offseason of hype. In turn, there are those whose charts slowly descend based on troublesome and consistent negative reports from camp or nagging injuries (Dante Pettis, anyone?). These value changes are gradual and force owners to wrestle with the question of at what point that player's ADP has priced them out or when their own concern is too great to continue to draft him at ADP.
While many players' changing ADPs follow that gradual easy, steady pattern, others do not. Some ADP's feature violent leaps up or sharp drops down due to a sudden overnight change in the collective opinion of the fantasy community.
While no one can say with 100% certainty which players will be the ones to see the most dramatic off-season spikes, when the spikes will occur is predictable.
We will have our first batch of sudden ADP spikes at the kickoff of free agency. Large contracts illuminate new go-to receivers, some depth charts seem a little more wide-open, and certain offenses begin to stand out as ones to target. The opening days of free agency offer a flurry of delectable activity to news-starved fantasy owners. And many of these owners can't wait to add players to their teams that have moved on to what appears to be the greener pastures of steady touches and more prolific offenses.
The second annual ADP spike happens right after the draft. Rookie fever afflicts the fantasy community. Backfields are in flux, quarterbacks have added weapons, and many vets find themselves with serious threats to their playing time. The ADP cliffs are plentiful, as are the rocket emojis on Twitter.
It happens every year.
Knowing this, being able to identify a handful of players to target prior to the big spike periods can help savvy owners quickly improve their dynasty teams or draft top-tier best ball teams. While drafting and making moves in the weeks immediately following the Super Bowl will always involve taking on a heightened element of risk and uncertainty, there are certain players that fit the profile of "buys" (or "sells"…but that's another article) for year-round fantasy enthusiasts. When targeting players prior to free agency and the NFL Draft, I am looking for players that meet one of four criteria—
Free agents set up for a big payday and with that, a feature role in their new team's offense
Rookie running backs expected to be selected in the first three rounds of the NFL Draft, especially those who excel as a receiver and/or have a reputation as a strong pass blocker
Have a clear pathway to more touches/greater efficiency next season, including retirement of veteran competition, new coaches, expected improvements along the offensive line or quarterback upgrade
Second-half surge that went largely overlooked
Last February, using those guidelines, I identified five players to target in last year's Pre-Free Agent Targets article—
John Brown (Hit)- Brown could be had with a 10th round pick last February prior to signing with Buffalo. He finished as the #14 wide receiver in PPR leagues.
Tyrell Williams (Hit)- Another free agent, Williams did not even have an ADP as of last year's publication (February 4th). He would sign with Oakland and step in as their go-to receiver at the start of the season, reaching double-digit fantasy points in each of his first five games, quickly returning value on his final round price tag for those who took part in early best ball drafts. He did fade down the stretch thanks in large part to painful, lingering plantar fasciitis, only scoring once after week eight, frustrating dynasty/redraft owners.
Golden Tate (Hit)- The third free agent wide receiver on the list, Tate missed the first four games with a suspension but reached double-digit points in ten of his final eleven games. He was an easy buy at his ADP near the 12th last winter.
TJ Yeldon (Miss)- In a lackluster free agent running back year, Yeldon seemed like a "buy" as a back with size and receiving ability, but all Yeldon did in 2019 was waste a valuable roster spot.
Demetrius Harris (Miss)- My deep dive, the uber-athletic, free agent tight end was set to step out of Travis Kelce's shadow. Turns out he just is not a starting-caliber NFL tight end at this point in his career.
Who are the players I will be most overweight on to start 2020? The following five players are guys I'm looking to acquire in dynasty and will be heavily owned in my early best ball teams. Each player breakdown includes their age at the start of the season as well as their current (as of 1/30/20) ADP according to fantasymojo.com.
Robby Anderson (Age-27 * ADP-10.7)
Amari Cooper might be the most talented wide receiver in this year's class and A.J. Green and Emmanuel Sanders may have the most impressive resumes, but the receiver that stands to see the greatest spike in value is Robby Anderson.
Anderson was one of fantasy's hottest receivers down the stretch, finishing as the overall WR11 for weeks 12-16, averaging 17 PPR points-per-game. One of the game's premier deep threats, Anderson has never finished below 14 yards-per-reception, good for a top 20 finish each of the past three seasons.
Inconsistent volume has plagued him during his time in New York, but when he has been featured, he has produced, as evident by his surpassing 100 yards in three of the four games where he saw at least eight targets last season.
Anderson is seeking $10 million annually and I anticipate him finding a team willing to meet his expectations. With that, it is reasonable to expect that finding ways to get the ball in the hands of their high-priced acquisition would be a priority. I am not overpaying in dynasty or traditional redraft but will be looking to draft Anderson as much as I can in early best ball leagues while his ADP lingers near the double-digit rounds.
Jamison Crowder (Age-27 * ADP-12.5)
Staying in New York, Jamison Crowder may not be a free agent, but the likely departure of Anderson makes him poised to see an ADP spike of his own. It is easy to see a "last man standing" scenario where the Jets receiving corps is made up of Crowder and little else. If that were to happen, his 12th round ADP (WR 51) would be illuminated as one of the early draft season's most egregious errors.
While the Jets are expected to add receiving talent in the draft, it remains to be seen if they are willing to use the #11 overall pick on a wide receiver when there are holes throughout their roster that need to be filled. This class is deep at receiver and New York has a second and pair of thirds, so it's fair to assume a receiver of note will be added by the end of the second day of the draft. It's also fair to assume that you cannot assume any rookie receiver will step into an NFL offense and produce right away. Regardless of the talent that is added, I like the odds of Crowder's role as a target magnet in the slot remaining secure, especially in 2020's early weeks.
Crowder was targeted 106 times in 13 games with Sam Darnold, an average of 8.2 times per-game. Crowder was able to turn that volume into 15 or more PPR points in seven of those games, finishing as the WR18 from weeks 6-16. I'm finding it hard to see a scenario, outside of injury, where Crowder doesn't return value on his early ADP.
Eric Ebron (Age-27 * ADP-13.3)
Make no mistake about it, Eric Ebron will be a popular man this free agent period. There will be at least a half-dozen teams that are looking for an upgrade at tight end, no shortage of teams looking for depth, and outside of a pair of studs at the top (Austin Hooper and Hunter Henry), this season's crop of free agent tight ends is underwhelming. Someone will pay Ebron handsomely to be their featured tight end and it would be wise to buy Ebron at discount while memories of a down 2019 are still fresh.
Breshad Perriman (Age-26 * ADP-15.10)
While football fans collectively marveled at the unexpected fifth-year breakout of perpetually underperforming receiver Devante Parker, another former 1st rounder had a mini-breakout of his own…and right before he was set to hit the open market.
Perriman closed out the 2019 season with 25 catches for 506 yards and five scores over his final five game for an average of 21 fantasy points per-game. Perriman will be 26 at the start of the 2020 season, is still the size-speed freak (4.24 40 at 6'2", 212 pounds) that was drafted in the 1st round in 2015 and will be stepping out of Mike Evans and Chris Godwin's massive shadows. He currently has an ADP near the end of the 15th round as the WR60.
I understand he's disappointed in the past, but it is time to put aside your biases and take advantage of one of the top early-season values.
Clyde Edwards-Helaire (Age-21 * ADP-10.6)
Targeting rookie running backs in early best ball drafts before their hype builds has historically been a sound strategy. Unfortunately, the 2020 running back class has been built up for so long that rookie runners are already being taken in the early rounds. D'AndreSwift already has an ADP in the 4th round, with Jonathan Taylor, J.K. Dobbins and Cam Akers gone not long after. While I still see those four backs as having early value as I anticipate at least one climbing as high as the early second, once we know their landing spots, it doesn't look like there's much hope of landing a top rookie back with a double-digit round pick this year.
There is, however, one exception.
Despite excelling in the National Championship game, LSU's primary back continues to fly relatively under the radar with an ADP in the 10th round as the RB40. His cost will almost certainly rise in the coming months, including a post-NFL Draft spike. Edwards-Helaire is the type of rookie you can feel comfortable investing in prior to him landing on an NFL roster due to his profiling as one of the draft's top receiving backs, compiling a receiving line of 55-443-1. Apart from the likelihood of his contributing immediately on passing downs, Edwards-Helaire has feature back size, packing 209 pounds onto his 5'9" frame. His build and skill set has him most often compared to Maurice Jones-Drew, which while lofty, the similarities are certainly apparent. It is also apparent that Edwards-Helaire will be my most targeted rookie in early drafts.