2020 Third Year Breakout--Fact or Narrative? - 3/31/2020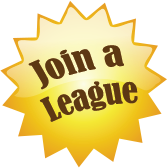 March 31, 2020
by Matthew Hill
Just because a story has been told countless time, it is still just a story. Stories do become facts just because they are well worn.
Not being able to distinguish fact from fiction can lead to all sorts of trouble in life…and in fantasy football. Anyone who has lost money because they filled out too many DFS lineups with a player playing a road game in his home town because "You just know he's gonna be motivated to perform big in front of his family and friends," understand what it is like to fall victim to "narrative based analysis."
While the narratives are plentiful during the season, the offseason is not without its storylines and those storylines influence how players are viewed leading up to the season.
One of the most frequently told maxims of the offseason is to invest in wide receivers going into their third year. It is generally accepted that the third year is often when wide receivers experience a jump in productivity as the growing pains of their first years in the league are behind them, they have become fully acclimated to life in the NFL, and they are asked to take on a larger role in their offense. The idea of the "third year breakout" has been repeated so often, that it is largely seen as fact in the fantasy community. Is the "third year breakout" indeed a fact, or is it simply a well-worn story, one of fantasy's most largely accepted narratives?
I examined the second and third seasons of each of last season's top 36 wide receivers. I chose to focus on the top 36 as this gives us a large sample size, while eliminating data from fringe players whose roles fluctuates from season to season. We all want to identify and evaluate players that we'd be comfortable putting in our lineup each week in a traditional 12-team league that starts three wide receivers. Obviously, bye weeks, injuries, and flex options increase the need to identify more than 36 starting caliber receivers each season, but looking at each of the players that ended up as a WR1—WR3 should provide us with enough data to draw conclusions about how to view wide receivers going into their third year.
When examining the sample size, I listed each player in order of their PPR finish, their PPG (points-per-game) in their second season and their PPG in their third season. I then recorded the percentage of players that saw their numbers rise, the percentage of players who remained neutral (within a point of their second season), and the percentage of players who saw their numbers decline. I was then able to draw conclusions about the data and make projections about what to expect next season from the top eightreceiversgoing into their third year.
| | | | |
| --- | --- | --- | --- |
| | Name | 2nd year PPG | 3rd year PPG |
| 1. | Michael Thomas | 16.2 | 19.7 |
| 2. | Chris Godwin | 11.6 | 19.7 |
| 3. | DeAndre Hopkins | 14.4 | 20.7 |
| 4. | Julio Jones | 16.4 | 21.9 |
| 5. | Julian Edelman | 1.1 | 0.5 |
| 6. | Cooper Kupp | 16.9 | 16.9 |
| 7. | Allen Robinson | 19 | 5 |
| 8. | Keenan Allen | 12.5 | 20.2 |
| 9. | Kenny Golladay | 13.8 | 15.5 |
| 10. | Amari Cooper | 14.4 | 11.3 |
| 11. | Mike Evans | 14 | 19 |
| 12. | DJ. Moore | 15.4 | N/A |
| 13. | DeVante Parker | 10.3 | 10 |
| 14. | John Brown | 13.8 | 6.9 |
| 15. | Jarvis Landry | 16.8 | 14.5 |
| 16. | DJ. Chark | 15.1 | N/A |
| 17. | Tyler Lockett | 8.3 | 7.4 |
| 18. | Courtland Sutton | 14.2 | N/A |
| 19. | Robert Woods | 10.3 | 8.4 |
| 20. | Stefon Diggs | 14.9 | 14.2 |
| 21. | Tyler Boyd | 5.6 | 15.8 |
| 22. | Calvin Ridley | 15.2 | N/A |
| 23. | J. Brown | N/A | N/A |
| 24. | Marvin Jones | 11.8 | 10.9 |
| 25. | Terry McLaurin | N/A | N/A |
| 26. | Davante Adams | 8.2 | 15.4 |
| 27. | Emmanuel Sanders | 5.8 | 6.8 |
| 28. | Odell Beckham | 21.3 | 18.5 |
| 29. | Cole Beasley | 6.3 | 6.2 |
| 30. | Michael Gallup | 13.8 | N/A |
| 31. | Tyreek Hill | 15.9 | 20.5 |
| 32. | Jamison Crowder | 12 | 7 |
| 33. | Larry Fitzgerald | 19.2 | 15.4 |
| 34. | Curtis Samuel | 10.5 | 10.7 |
| 35. | DK Metcalf | N/A | N/A |
| 36. | Deebo Samuel | N/A | N/A |
Totals—
Players whose PPG increased from year two to three—10 (37%)
Players whose PPG did not change significantly (within one PPR point)—9 (33%)
Players whose PPG decreased from year two to three—8 (30%)
-9 of the top 36 wide receivers were 1st or 2nd year players, so their data could not be used.
Takeaways—
-With only 37% of the wide receivers in the study seeing an increase in production, the "third year breakout" is far from a sure thing. However, if you were to add in the 33% of receivers that maintained their average, targeting players going into their third year is a sound strategy as long as their ADPs are reasonable.
-The spike in production for those receiversthat did see a third-year increase in production was substantial, with 7 of 10 seeing an increase of at least five PPG.
-Like you would with any player, rookie or vet on his final contract, you'll need to pay attention to offseason reports, transactions and projected role. If there is an obvious reason to expect an increased role for a receiver next season (QB upgrade, new pass-first HC/OC, loss of a starting receiver to free agency), it would be sensible to bump up your projections. However, if the offense remains largely unchanged, that player could very well end up amongst the 33% of wide receivers whose production mirrored the previous season.
Now that we have established that the "third year breakout" is not a given, but those receivers who do see a spike in production often were some of the year's top draft day values, how should we view 2020's third year receivers? Which receivers seem poised to make a leap and which ones are likely to put up similar (or worse) numbers this season?
I broke down eight of last year's top receivers, listing them in order of their PPR finish, examining how their 2020 situation differs, if any, from last season.
-D.J. Moore (WR 12/15.4 PPG)
D.J. Moore turned in a WR1 season in his second season, finishing as 2019's #12 wide receiver, while catching passes from three different starting quarterbacks. Carolina signed Teddy Bridgewater to bring stability to the position, but they also inked Robby Anderson, last season's #38 wide receiver creating more competition for Bridgewater's passes. Knowing that the offense will continue to go through Christian McCaffery and with an abundance of receiving options, Moore would be hard pressed to see a significant jump in production.
I currently have Moore ranked as my #9 WR and see his ADP at the 2/3 turn as right at fair value.
-D.J. Chark (WR 16/15.1 PPG)
Chark established himself as Jacksonville's clear #1 receiver in 2019 and that role has not changed post free agency. The Jaguars do enter 2020 with some uncertainty, namely a new OC in Jay Gruden and a quarterback with 14 career starts in Gardner Minshew. The good news is that Gruden has heaped praise on Chark from the moment he arrived, describing Chark as a receiver who can "do it all" and "a well-rounded receiver with room to grow." While it remains to be seen if Minshew is in fact the long-term solution at QB, we do know that his connection with Chark is strong and we have no reason to view him as anything less-than his #1 option.
I have Chark ranked as my #23 WR, viewing him as a low-end WR2 projected to maintain a similar role as last season.
-Courtland Sutton (WR 18/14.2 PPG)
New offensive coordinator Pat Shurmur brings a West Coast offense that places an emphasis on the vertical passing game with deep passes coming off play action being a staple—which happens to perfectly fit Sutton's strengths. Adding Melvin Gordon should help jumpstart a Denver offense that was amongst the league's worst, giving the 6'4" Sutton more red zone opportunities.
Despite finishing at the #18 WR last season, I see Sutton as having a realistic shot to improve upon his impressive 2019. Sutton is currently my #14 WR and a buy at his 4th round best ball ADP.
-Calvin Ridley (WR 22/15.2 PPG)
Calvin Ridley was able to post a WR2 season in his second year despite playing under the enormous shadow of Julio Jones, fantasy's #4 overall wide receiver. With another year in Dirk Koetter's system and the departure of Austin Hooper and his 97 targets, Ridley has an opportunity to improve on his strong 2019, especially if Julio Jones sees any regression in his 10th season.
Ridley is my #17 WR and a fair value at his 5th round best ball ADP.
-Michael Gallup (WR 30/13.8 PPG)
Michael Gallup will once again enter the year as the #2 option in the Cowboys passing attack. However, as Calvin Ridley showed last year, talented second options can still be productive and it would not surprise me to see Gallup post a season more in line with what we saw from Ridley in 2019. While I expect Dallas' offense to continue to go through Ezekiel Elliott, when Dallas takes to the air, the targets will be largely consolidated between Amari Cooper and Gallup.
Gallup is my #26 wide receiver and one of my favorite targets at his 7th round ADP.
-Christian Kirk (WR 40/12.8 PPG)
With this month's shocking trade of DeAndre Hopkins from Houston to Arizona, the idea of Christian Kirk settling in as the Cardinals #1 receiver was quickly squashed. In addition to the Hopkins cold shower, the argument of not discounting Kirk too much because of there being an abundance of targets to be had in the fast-paced Arizona offense has to this point mostly beena fantasy. Despite last season's hype surrounding Arizona's desire to lead the league in offensive plays run, the Cardinals ended up 18th in pass attempts. Add in the return of Larry Fitzgerald and resigning Kenyan Drake after last season's breakout, I don't expect a massive increase in opportunity for Kirk in 2020.
-James Washington (WR 50/9.5 PPG)
Will Ben Roethlisberger return to form after missing the bulk of 2019? Can we expect a bounce-back year from JuJu Smith-Schuster? Will Diontae Johnson be able to build on his impressive rookie season? What does this all mean for James Washington?
I currently have James Washington as my 63rd ranked wide receiver. There is simply too much uncertainty for me to have him too much higher as a boom/bust best ball flier.
-Anthony Miller (WR 54/8.4 PPG)
If any receiver is poised to make a significant leap in their third year, it is Anthony Miller. Miller finished as the #54 wide receiver last year, with an uninspiring 8.4 PPG. 2019, however, was a tale of two seasons, as Miller caught fire down the stretch, checking in as the #8 overall wide receiver from weeks 11-15. With the release of Taylor Gabriel and the continued woes at tight end, expect the Bears downfield targets to be consolidated between Allen Robinson and Miller. If recently acquired Nick Foles proves to be an upgrade at quarterback, Miller could see a 5+ increase in his PPG in 2020.