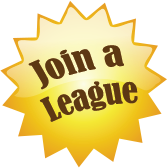 What Is Fantasy Football?
A Fantasy Football Primer
Here is it. Fantasy Football 101 for the complete newbie. Fantasy football has become so popular simply because it's so darn fun, and we think you'll enjoy it too.
If you like watching your favorite team play, you'll like watching your own team play even better. When you draft a real-life player onto your fantasy team, he becomes your guy. Treat him well. When he does something positive on the NFL football field, you get points. When he makes a bad play, you lose points. It's really that simple.
Drafting a Team
So how does fantasy football work? First, you draft players. You take turns with the other people in your league, the way your mama taught you. Owners select players in a snake draft, or they bid on players in an auction draft. Drafts take place either live, in an online draft room, or slow, by email. Live drafts take perhaps a couple hours; email drafts take a couple weeks.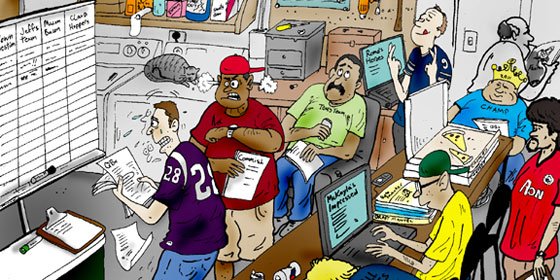 Different types of leagues will mean forming different roster formats. For example, a standard, one-year league (our most popular game) means you'll draft eighteen players onto your team. Ten of these players each week will be your starters; the other eight will sit on your bench and not contribute for the week. In this format, you'll need need the following starters:
A quarterback
Two running backs
Three wide receivers
A tight end
One flex player, who may be a running back, wide receiver, or tight end
A placekicker
A defense (which doubles as your Special Teams unit)
Scoring Fantasy Points
You'll want to draft players who chew up a lot of yards and catch a lot of passes, but you'll also want to draft players from NFL teams that score a lot of points. That's because touchdowns are especially rewarded in fantasy scoring.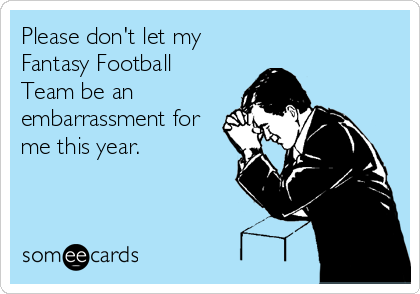 Like any football game, your team needs to score points to win games against your opponents each week. We're talking about traditional season-long fantasy games, the real thing, the only kind of fantasy football we provide. That means you'll play against another owner's team every week. Your guys against his guys. Whoever scores the most points wins.
Now just turn on the TV and kneel to pray.
Scoring rules are pretty simple. Our fantasy football scoring rules conform pretty much to the industry standard, so when you talk to your friends about your fantasy football team, you'll be on pretty much the same wavelength.
Managing Your Fantasy Team
The fun doesn't stop after the draft is over. You'll still need to manage your team all year, and managing means a lot more than choosing who to start and who to sit. You'll want to work the waiver wire, selecting players for your team that nobody else owns, and you'll want to trade players (and maybe draft picks) with other teams to address your weaknesses.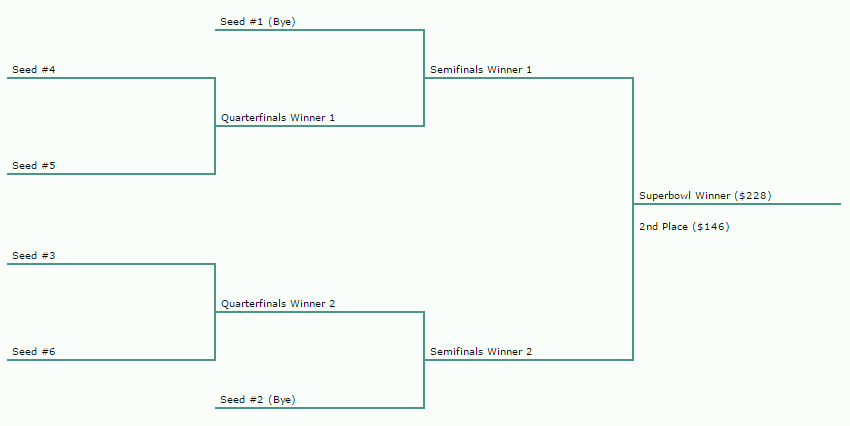 Seasonal Fantasy Football is a year-long contest, a battle of skill and knowledge to see who can put together the best team and make the best coaching decisiont to come out ahead in the playoffs.
Fantasy Football Playoffs
Yes, I said playoffs. In our leagues, six teams in each league advance to the playoffs. These playoffs are held during weeks fourteen through sixteen of the regular NFL season. (Week seventeen is usually avoided in fantasy football contests because many NFL teams are looking ahead to their own playoffs, and rest their starters.)
The two division winners in your league receive first-round byes, and the other four play each other. After two more rounds of playoffs, a superbowl winner is declared, and cash prizes are awarded to winners. Here's why you'll want to make sure you're playing at DataForceFF.com, because that's where you'll find the best prize payouts in the industry.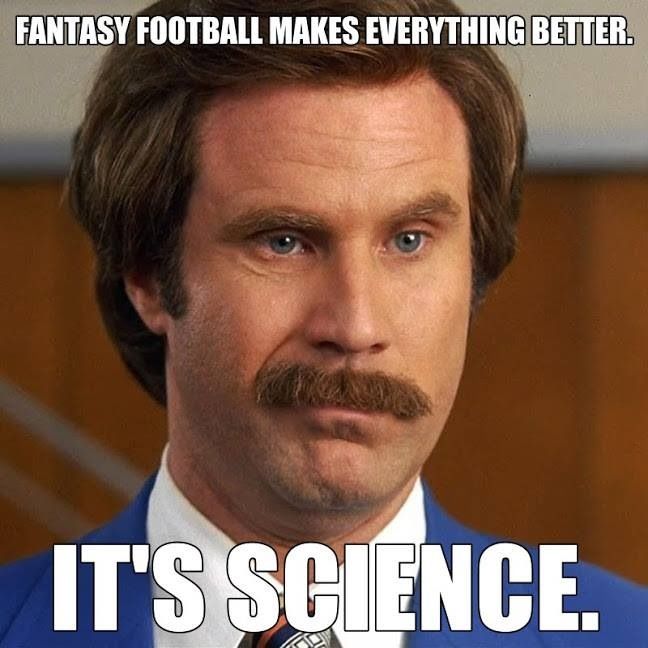 What You Need To Play Fantasy Football
Let us get you off on the right foot. You'll need two things to join the craze:
A fantasy football game host (that's us) to manage the games and keep score
Some people to play against. We can provide that, too, in our lobby
Of course, if you want to win your league, you'll want more:
A draft cheat sheet (draft sheet)
Weekly starter rankings
A good fantasy news source
You can find news and fantasy draft rankings here on our site, as well as hints, tips, and strategy, but this is just the tip of the iceberg. Before the draft begins, you'll want to have your players ranked on a cheat sheet. You'll want a news service that keeps you informed up to the minute, so you don't draft a newly-injured player. You'll need that same service throughout the year to help you find gold on the waiver wire. And you'll want help each week with player rankings to help you decide who to start each week.
Here are a few of our favorite sites. Some are free, some are pay services.
FantasyPros.com
4for4.com
RotoWorld.com
FantasyGuru.com
FootballGuys.com